IFC browser in FreeCAD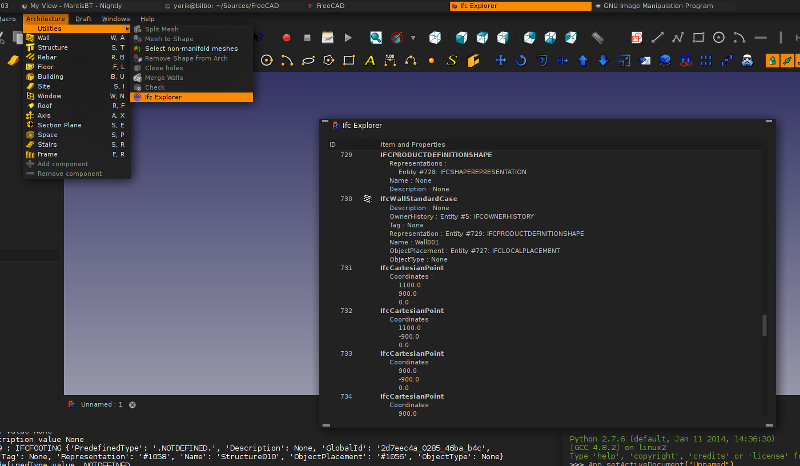 A little addition for FreeCAD, is this IFC browser (Find it under the Arch->Utilities menu). It simply allows you to read the contents of an IFC file in an easier way than a text editor. This is above all useful for testing purposes, when you want to chack if some object was imported or exported correctly...
The code doesn't rely on FreeCAD, so it can easily be turned into an external application.