Comic-style arch render
A hand rendering I did yesterday for a building in São Paulo. The main building is based on a quick 3D rendering (no textures, just a sunlight and a bit of ambient occlusion), the neighbours were just drawn from scratch (a bit too quickly I admit) using photos as references. Since the viewpoint is in reality impossible (it would be inside a building on the other side of the street), there was no way to use real photos anyway. Project by Mario Francisco Arquitetura.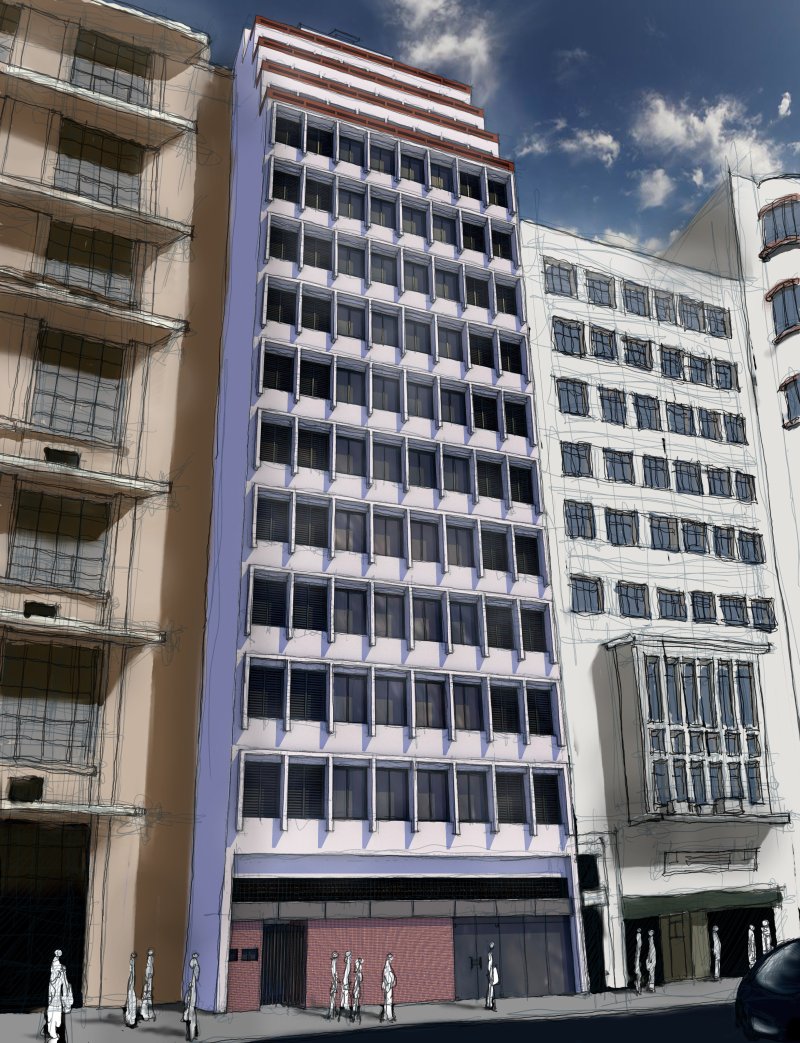 Other images done later...